Blueloop - Cyber Security Webinar
For sole traders and small business owners, establishing exactly what new cyber security measures that need to be in place in this
new business world
can seem like quite a challenge.

Don't lose sleep over the large number of cyber breach statistics
Join us to find out more from Blueloop about the different types of cyber security attacks which can affect your business. There will be suggestions on how to minimise your business risks and explain more about the government-driven Cyber Essentials programme.
We will cover in a non-technical format:
What are the different types of Cyber breach, associated business costs and impact

Tips on how to prevent it from happening in your business

Considering your remote workers and your business systems and being safe
There will be an opportunity to ask Julie and a colleague from their technical team any questions at the end of the 20-minute session.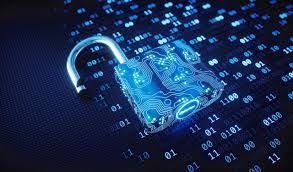 Julie Grant started working for Blueloop in 2004 in the Sales and Marketing Team. They offer IT Network and Infrastructure support to businesses and charities for over 20 years. Originally supplying IT support services to Agusta Westlands looking after over 120 servers with 4,000 users in the UK and10,000 users. The company has grown from 4 staff to 23 and support over 250 organisations in the South West and UK. These include an International Oil Company for their UK activities, a National Rail Network, a Development Bank, Manufacturers, Professional Services and SMEs.
Julie is an active member in the several Chambers, a Somerset Chamber Ambassador and sits on the Somerset Chamber Bank of England Panel. She is also part of the Somerset Cyber Group who provide support to the Hinkley Supply Chain and organisations in the Somerset.
Julie is joined this morning by her colleague Tim Drew, Senior Consultant, who will be also available to ask any technical questions following the presentation.